Particulate matter, pollution, noise, traffic jams and accidents
TK
'

BLUE evaluates the quality of transport
to improve citizens' lives and the company's performance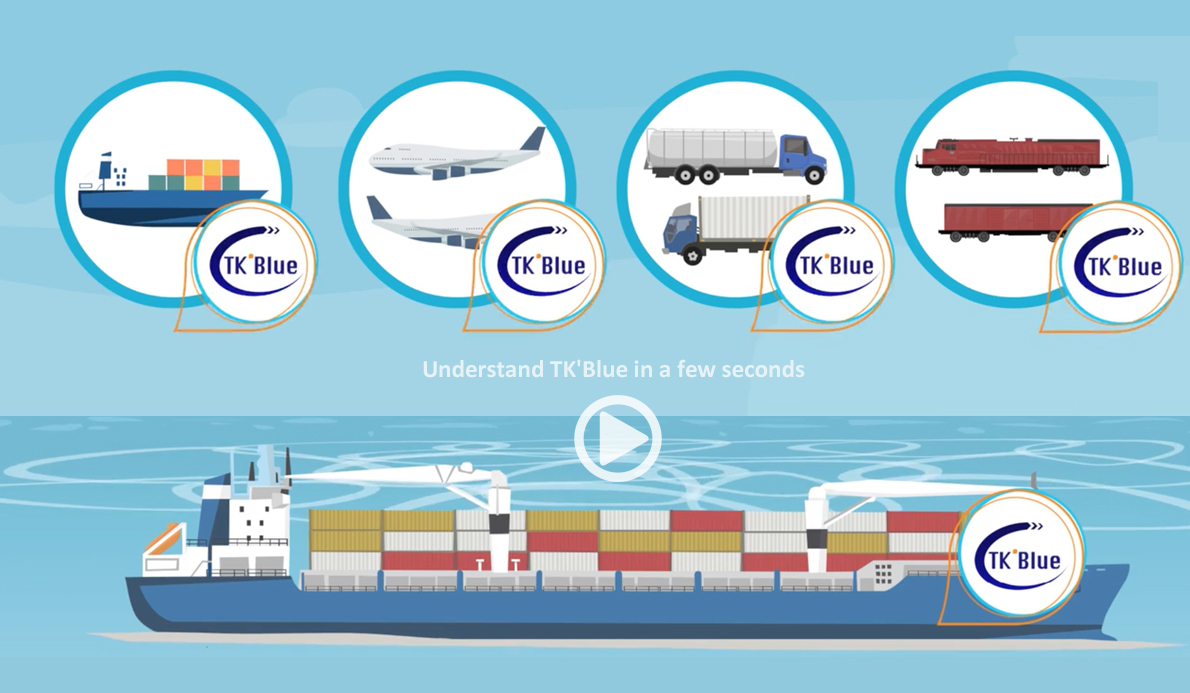 Shipper
solution
Save time and money for your carbon footprint and your company, in a sustainable transport dynamic.
A selection of transport providers
Plans to improve your overall performance
CO2/GHG and CSR REPORTING of your transport operations
Carrier
solution
A free space for exchanges, enhancement, advice and serenity for all modes of transport.
TK'Blue, the totally FREE CSR labelling solution
A precise calculation of your CO2/GHG emissions
Accessible services for all modes of transport
Freight forwarder
solution
A more transparent relationship with your customers for greater efficiency, transparency and serenity
A CO2/GES solution, audited by BUREAU VERITAS
A necessary third party of trust between the actors
A guarantee of win-win relationships for everyone!
They chose TK'Blue....

"BIC relies on TK'Blue to simplify its measurement of the CSR impact of its transportation"
Pierre Daurces, Supply Chain Manager

"TK'Blue is necessary for us to measure and pursue the improvement of our responsible progress approach"
Arnaud Manès, Transport Manager Leroy Merlin France

"TK'Blue's commitment allows us to communicate with our customers in complete transparency"
Olivier Layec, Secretary General

"This tool ensures us a good traceability on our environmental performance with our customers"
Rémi Duprez, Quality, Purchasing and Environment Studies Manager

"We want to reduce our environmental footprint and look to the future in a forward-looking and sustainable way!"
Jean-Pierre Guyot, Logistics Director
TK'Blue, 4 indices, 4 performances…
TK'T index –
Carrier performance
The TK'T index highlights the quality of the equipment, organisation and level of training of transport providers' drivers.
TK'GHG index –
Environmental performance
The TK'GHG index allows carriers to calculate their CO2 and GHG emissions and transmit them to their customers.
TK'€ index –
Societal performance
The TK'€ index allows the calculation of the societal impact of transport operations, i.e. the cost of the nuisances borne by the population.
TK'CSR index –
Ethical and social performance
The TK'CSR index provides transparency and objectivity on the sustainable and CSR practices of transport companies.
Transport Comparator
COMPARE!